OLCMSS OICs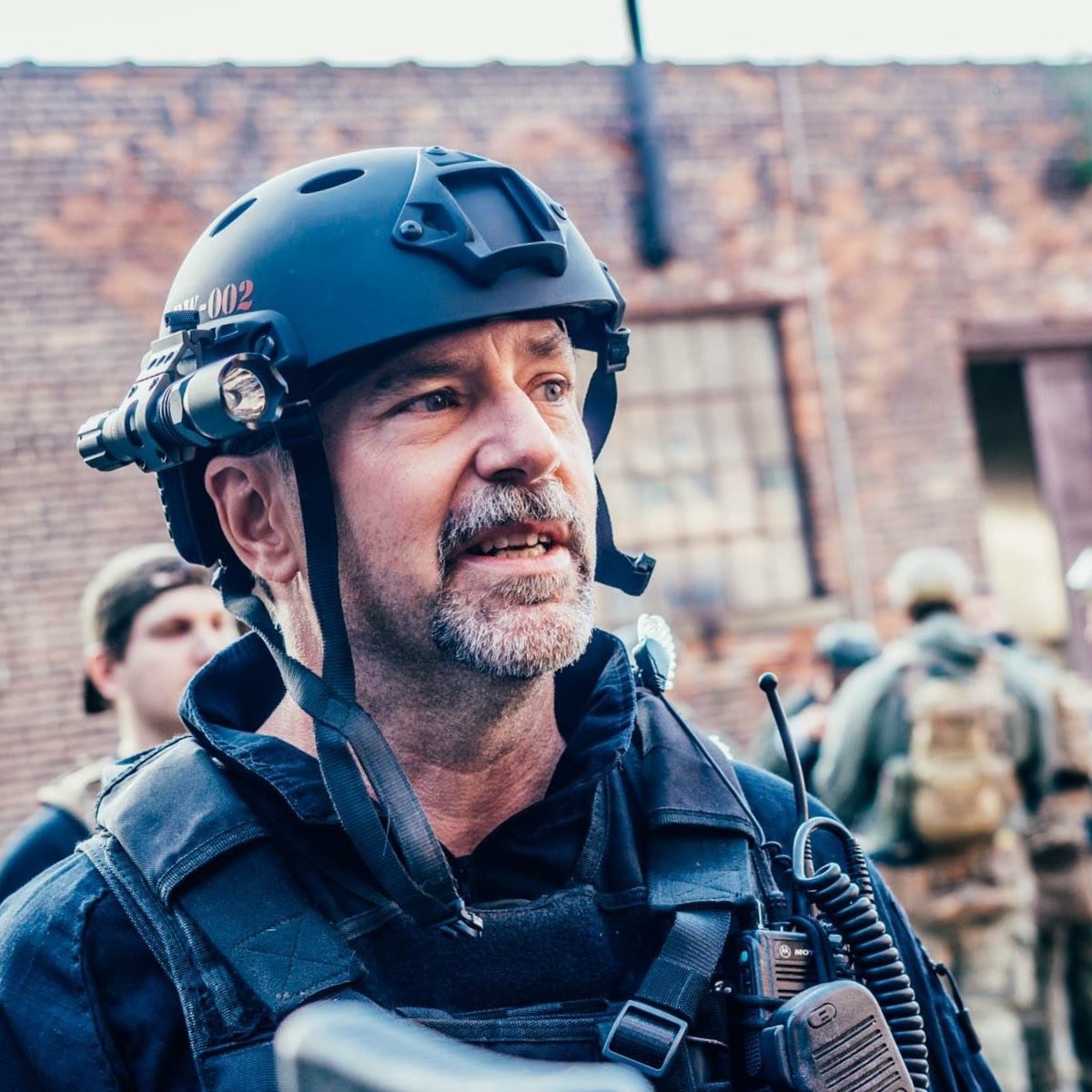 John Bond
John served in the Army National Guard for six years and rose to the rank of E-5 Sergeant. John served as an 11 Bravo and began his career as an M60 gunner then became a squad leader. Later John served on the Woonsocket Police Department for 13 years and served as a breacher for the department's Special Response Team.
John has been playing Airsoft since 2010 and has been attending National events since 2011. He founded and was Team Leader for Assault Team Flashpoint out of Massachusetts before stepping down from that role in 2016. He has served as XO for several Lion Claws events as well as player O.I.C. and is assigned as the XO for Anya's Black Widow Militia. John also received the Lion Claws Medal of Honor for his work within the community and O.L.C.M.S.S.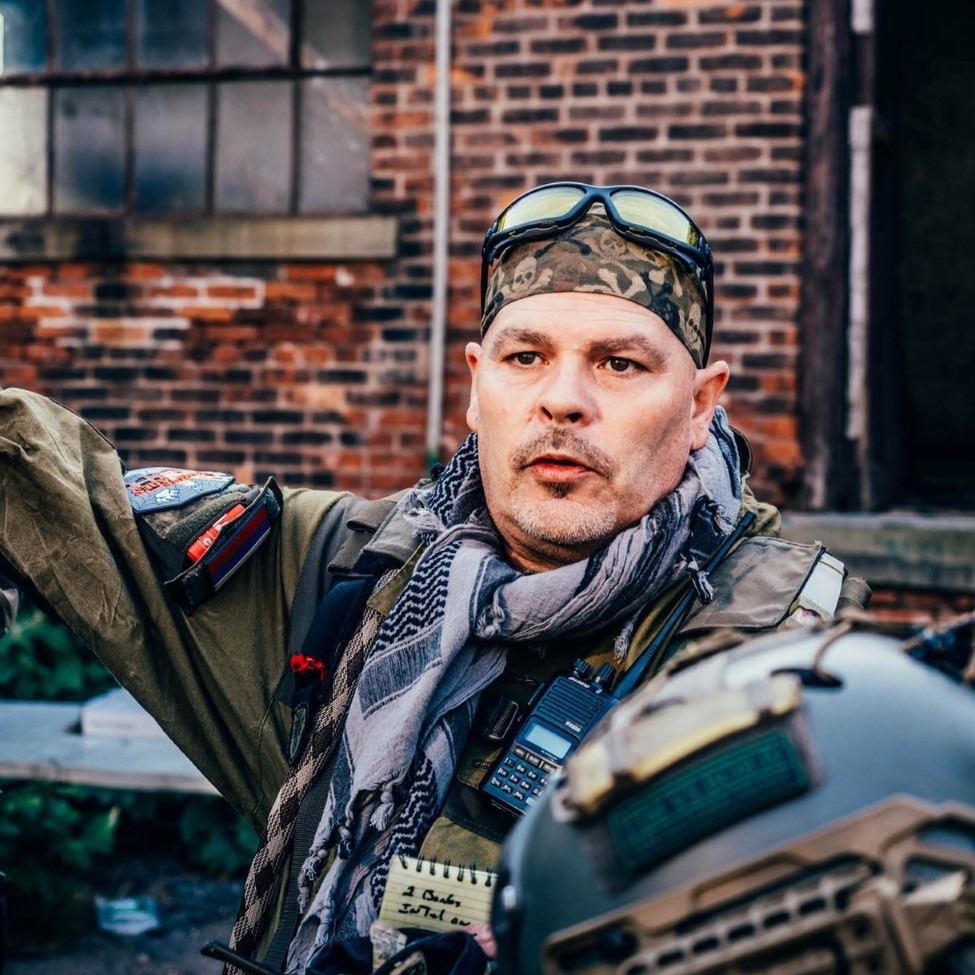 Jimmy Castle
Jimmy's airsoft experience began in 2005. In 2007 he started S.O.G. with several friends and became team leader in 2008. Jimmy remained team leader until 2016 when he stepped down from the position.  Jimmy has attended over 20 National level events to date.
While with S.O.G. Jimmy was awarded the Max Mullen's seal of approval as well as the Victory patch, and multiple award patches from Igor for his service as XO and player OIC for the Red Scorpion Army.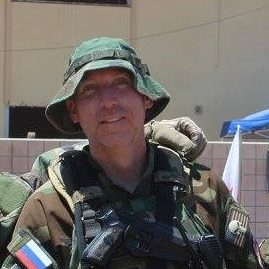 Lee S. Daugherty
OSC(SW/AW) Lee S. Daugherty hails from Woodlands Hills, California and graduated from LittleRock High School along with earning his BA in Sociology from Ashford University. Chief Daugherty began his Naval career on June 16th, 1994. He attended basic training at Recruit Training Command, Great Lakes, Illinois followed by OS "A" School at Damneck Virginia. His first duty assignment was USS Chancellorsville (CG-62). Follow on tours to Include, Fleet Combat Training Center Pacific, USS Kitty Hawk (CV-63), USS Bonhomme Richard (LHD-6), USS Thach (FFG-43), Space and Naval Warfare Systems Command Headquarters, Tactical Control Squadron Eleven, and Navy and Surface Mine Warfighting Development Center Detachment San Diego.
Chief Operations Specialist Lee S. Daugherty is entitled to wear the Following Enlisted Surface and Air warfare designations, Navy Commendation Medal , Navy/Marine Corps Achievement Medal (three awards), Navy Unit Commendation, Meritorious Unit Commendation, Navy "E" Ribbon(three awards), Good Conduct Medal (5 awards), National Defense Medal (2 awards), Armed Forces Expeditionary Medal, Global War on Terrorism Expeditionary and Service Medals, Southwest Asian Campaign medal(2 awards) Sea Service Deployment Ribbon (9 awards), Navy Overseas Service Ribbon (5 awards), and Marksman Pistol Shot Ribbon.
He started playing Airsoft in 2012 and attended his first Lion Claws in event in 2014 which was in Victorville Ca. In 2015 and 2016 he was Bravo Companies First Sergeant along with being an OIC for OP NORCOS. He is also the Founder of TASK FORCE REAPERS and Team leader.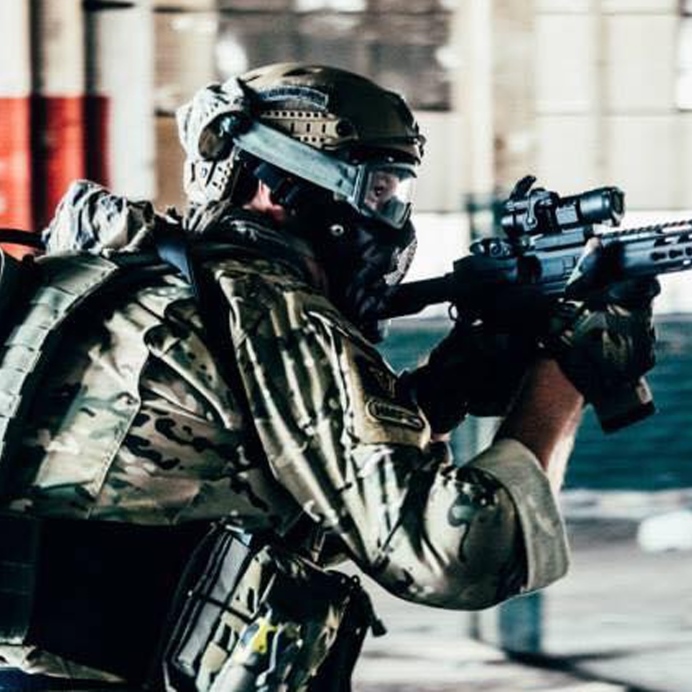 Jeff "nextmayor" Minch
Team TAC
Cleveland, Ohio, USA
2003 - Present
Jeff joined the OLCMSS family in 2003. Since that time, Jeff has attended over 20 OLCMSS events from California to Pennsylvania and Texas to Michigan. Jeff is also the only player to have attended every Operation Irene for the last 14 years. During his time working and playing for OLCMSS, Jeff has filled every role from Rifleman to Commanding Officer, including serving for 5 years as the Operation Irene Assistant Chief of Staff and Chief of Staff. In 2015, Jeff was awarded the Lion Claws Medal of Honor for his contributions to the sport of airsoft and his valuable involvement with OLCMSS in general.
Professionally, Jeff has a long career in Ohio government working for the Ohio House of Representative, the Ohio Senate, Chief of Staff of the City of Middleburg Heights, and is currently the Recreation Director of the City of Middleburg Heights.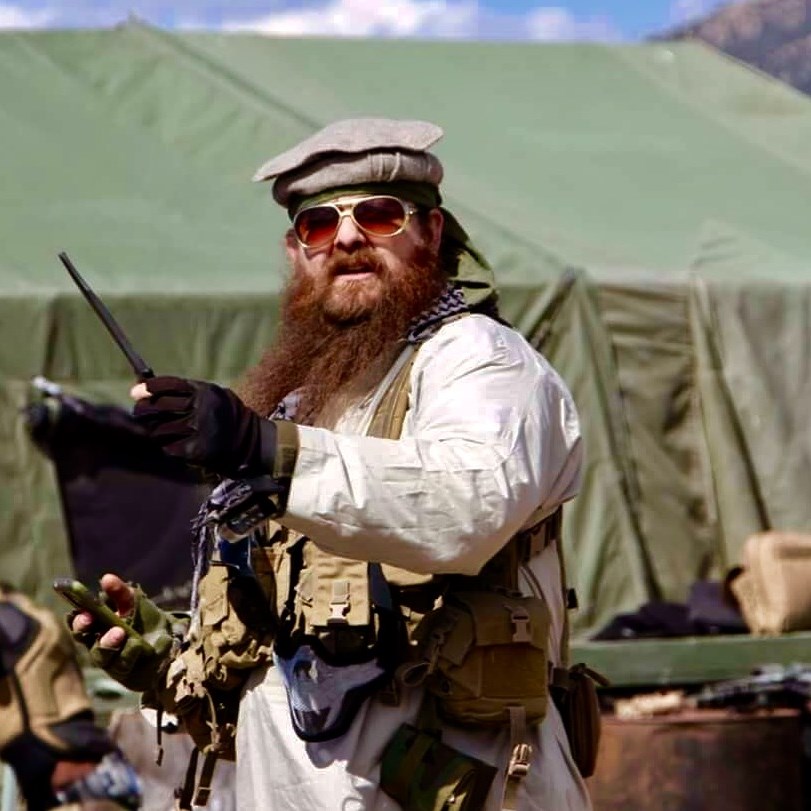 Aaron "Rad" Radl
Aaron "Rad" Radl Team B.o.E Salt Lake City- Utah 2005 - Present "Rad" has been a part of the Lion Claws Simulation series for many years. Rad is the "Captain" of Team "Black ops Elite" based out of Salt Lake City Utah. Rad has worked with, Col Danny McKnight, Matt Eversmann, Mad Max Mullen, CSM Collazos, Igor Dobroff and John Lu to name a few. Rad brings an excellent mindset with regards to sportsmanship Respect, Integrity, and Safety, at all times (R.I.S). Rads motto has been infused in his tactics with the "March or Die" mantra borrowed from Mad Max Mullen and his influential leadership over the years.
Rad has been involved in the Sport of Airsoft for a solid 15 years. Rad has hosted over 5000 hours of wargames in his career and brings a sense of comfort to those who fight with him as they will attest due to his relentless training and educating of the sport of Airsoft Wargames. Rad is an Ambassador for the hurricane Group/Sofrep.com Rad is the owner of Tactical Airsoft Supply and Ajax Customs. Some of Rads Operations for Lionclaws are as follows. Lion Claws 2009 PLT LT Lion Claws 2010 PLT LT Lion cLaws 2011 PLT Sgt Lion Claws 2012 PLT LT Lion Claws 2013 PLT LT Lion Claws 2014 PLT LT Lion Claws 2015 PLT LT (WoA) (Warmachine) Lion Claws 2016 PLT LT (Warmachine) Lion Claws 2016 OIC DevilDog (Warmachine) Lion Claws 2017 K2 Rad is honored to be an OIC for the Lion Claws Wargame Simulation Series of events. Come shake my hand and say hello.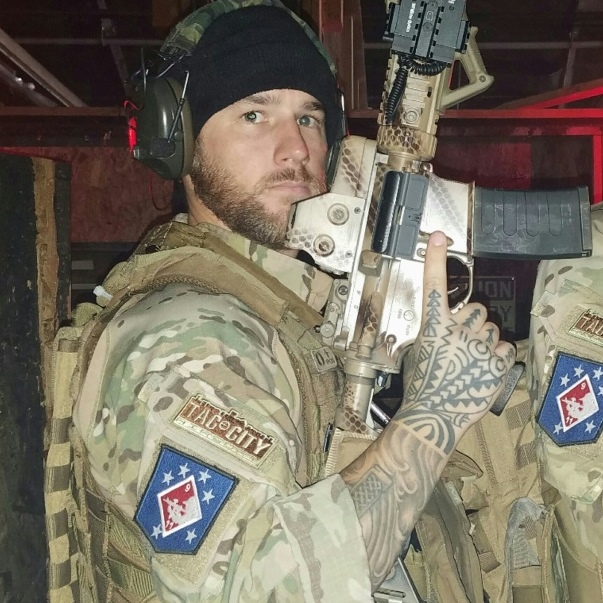 Ryan "Red" Redlin
Ryan Redlin is team leader and founder of the SoCal Milsim team "Hopped Up Hooligans". RED has been involved in the MilSim scene since he left the military in 2006, attending large scale events throughout southern he takes on leadership roles from Squad Leader (SL) to Commanding Officer (CO). Along with his team, he has hosted TACSIM( Tactical Simulation) events and small team tactics courses helping teams and individual players build a tactical skill set that translates to MILSIM events.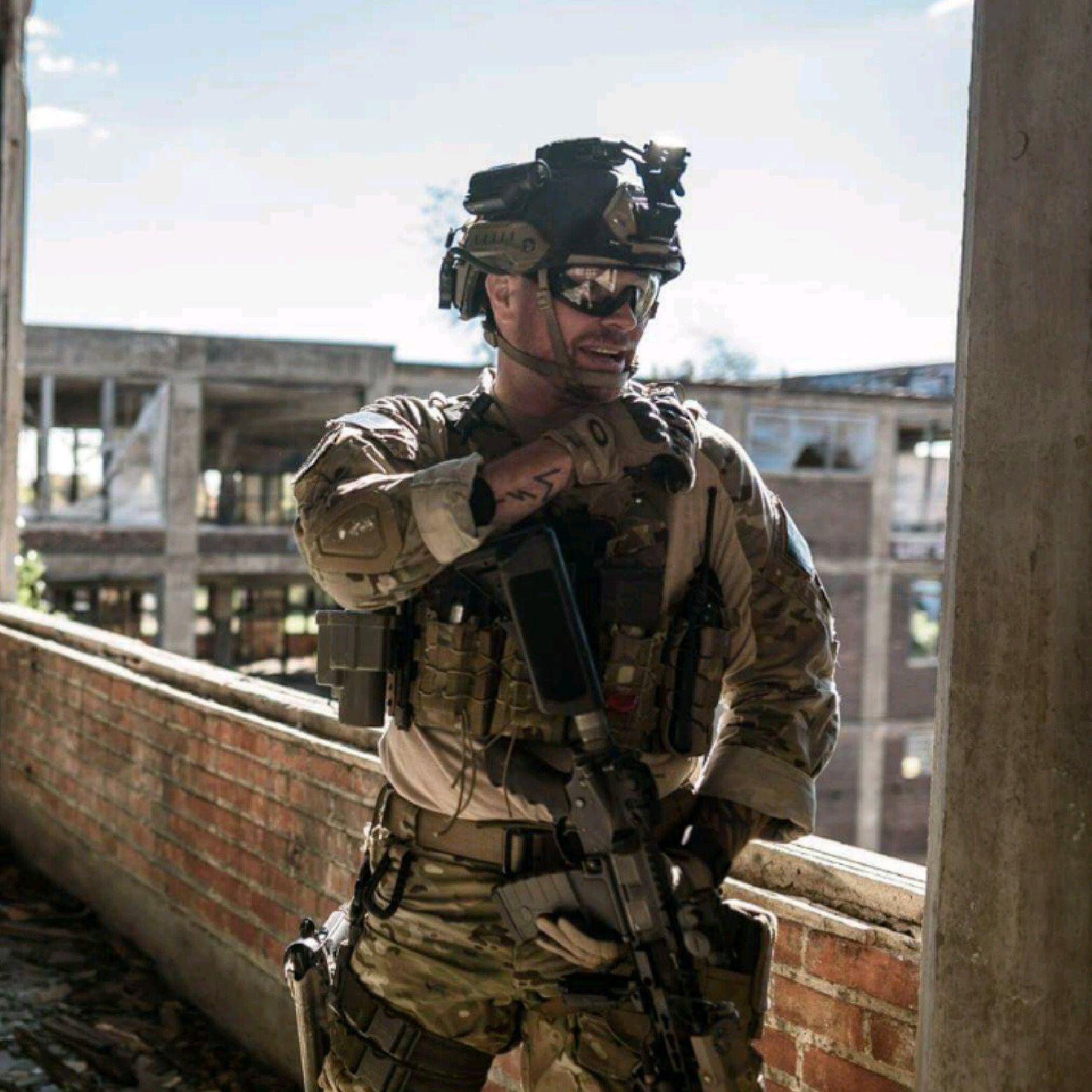 Bryan Skaar
Playing Airsoft since 2001. Attended my first OLCMSS game at Irene 5 and have played, staffed or player staffed at least 3 LC events a year since.
Team leader of Valholl MilSim out of S/E Wisconsin.
US Navy Veteran (STG3 1993-1997). Served as member of the ship's Self Defence Force and Boarding Team on USS Fahrion as she conducted anti-drug and embargo enforcement in the Caribbean Sea.
Attended Madison College after his honorable discharge and obtained an Associate Degree in Police Science before attending the Milwaukee County Sheriff's Department Recruit Academy in 2001.
Has worked as a Deputy Sheriff for the Waukesha County Sheriff's Department 2001-present. Field Training Officer 2004-present. Drug Recognition Expert 2006-2013. Member of Department SWAT team 2006-2007.
Married with two Children, currently residing in the greater Milwaukee area.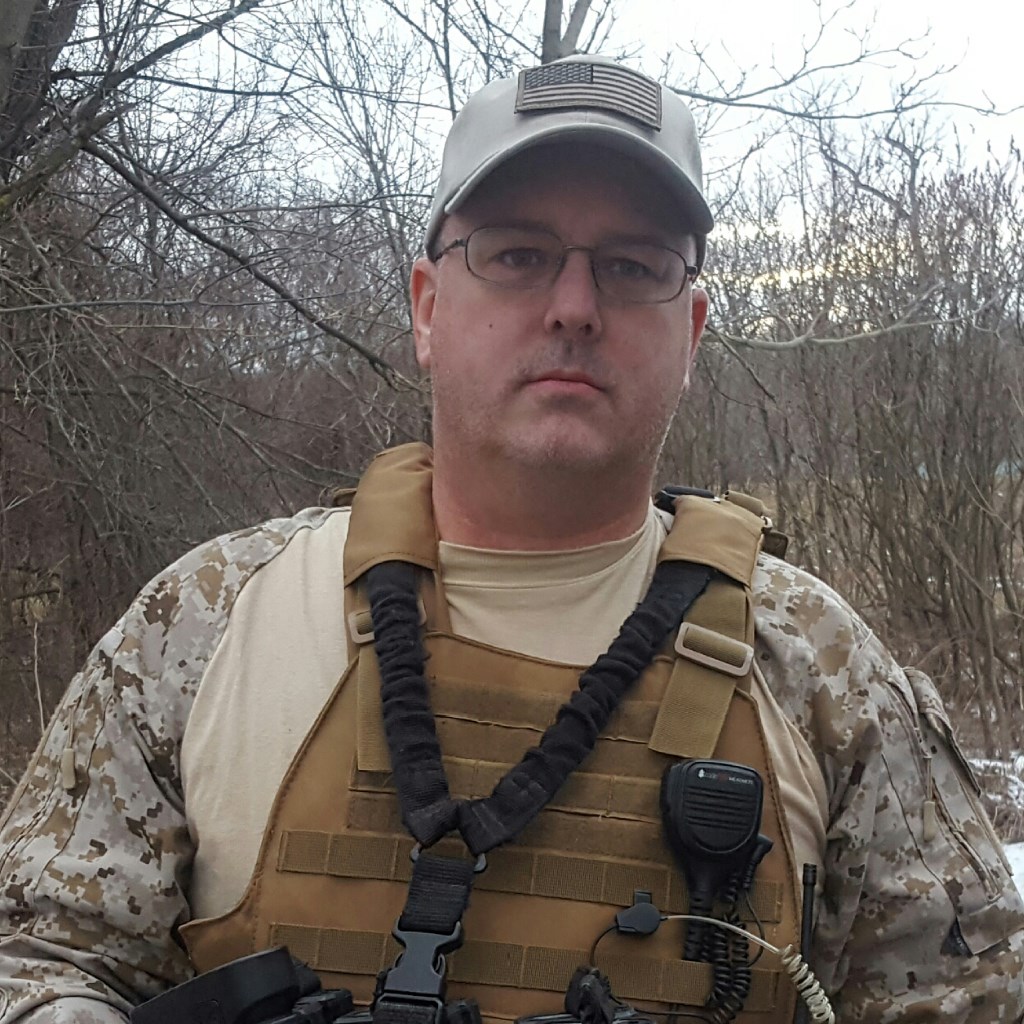 Joe Turnbull
Joe has been playing Airsoft in 2011 and became a member of Assault Team Flashpoint in 2013. Joe has participated in several national level events. He served as the Black Widow XO at Op X in Chester New York and assumed leadership roles within his team. He recently took over the team leader position for Assault Team Flashpoint. He has also operated as CO or XO at several regional events over the past few years.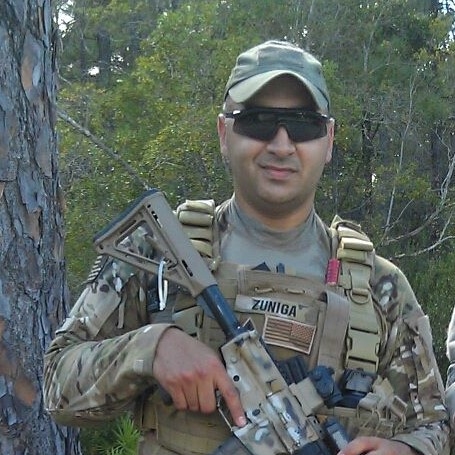 MAJ Sal Zuniga
Major Sal Zuniga, became involved with Lion Claws when he attended IRENE while stationed at Fort Knox, KY in 2005, and was immediately impressed with the organization and overall scenario. "The spirit of the event and feel of the scenario was exactly what I was looking for."
Major Sal Zuniga graduated from Texas A&M University at Corpus Christi with a Bachelor of Arts Degree in History in August 2000, and was commissioned a 2nd Lieutenant in the U.S. Army Military Intelligence Corps. He is a graduate of the Military Intelligence Basic Officer's Course, Maneuver Officer's Career Course, Cavalry Leader's Course, and the Command and General Staff College. After his tour as a Reconnaissance Platoon Leader, he branch transferred to the Armor/Cavalry branch and continued his career as a Combat Arms Officer.
His previous assignments included service as the Battalion Intelligence Officer for 2nd Battalion, 8th US Cavalry, Reconnaissance Platoon Leader, C Troop, 10th US Cavalry (BRT) training and deploying the platoon and conducting combat operations in East Baghdad in 2004-2005, Brigade Assistant S3, 1st Brigade, 1st Cavalry Division, Brigade Operations Planner, 4th Brigade Combat Team, 1st Cavalry Division. Sal later commanded A Troop, 1st Squadron, 9th US Cavalry, 4th Brigade Combat Team, 1st Cavalry Division, during combat operations in Northern Iraq during surge operations in 2007. Later serving as Squadron Operations Officer for 2d Squadron, 13th US Cavalry, 1st Armored Division, next he served as the Assistant Professor of Military Science for Texas A&M University at Corpus Christi, followed by the Combined Joint Operations Center Director for CJTF-3, Kandahar, Afghanistan, and later the Operations Officer for 1st Battalion, 64th Armor Regiment (CAB), 3rd Infantry Division.
Major Zuniga's awards and decorations include the Combat Action Badge, Bronze Star with Oak Leaf Cluster, the Meritorious Service Medal with 2 Oak Leaf Clusters, the Army Commendation Medal with Oak Leaf Cluster, the Army Achievement Medal with 2 Oak Leaf Clusters, Global War on Terrorism Expeditionary Medal, the Iraq Campaign Medal with 3 Campaign Stars, the Afghanistan Campaign Medal with Campaign Star, the NATO ISAF Medal, the Global War on Terrorism Service Medal, Army Overseas Service Ribbon, the National Defense Service Medal, the Army Service Ribbon, 2xValorous Unit Award, Meritorious Unit Commendation, and the Joint Unit Meritorious Award.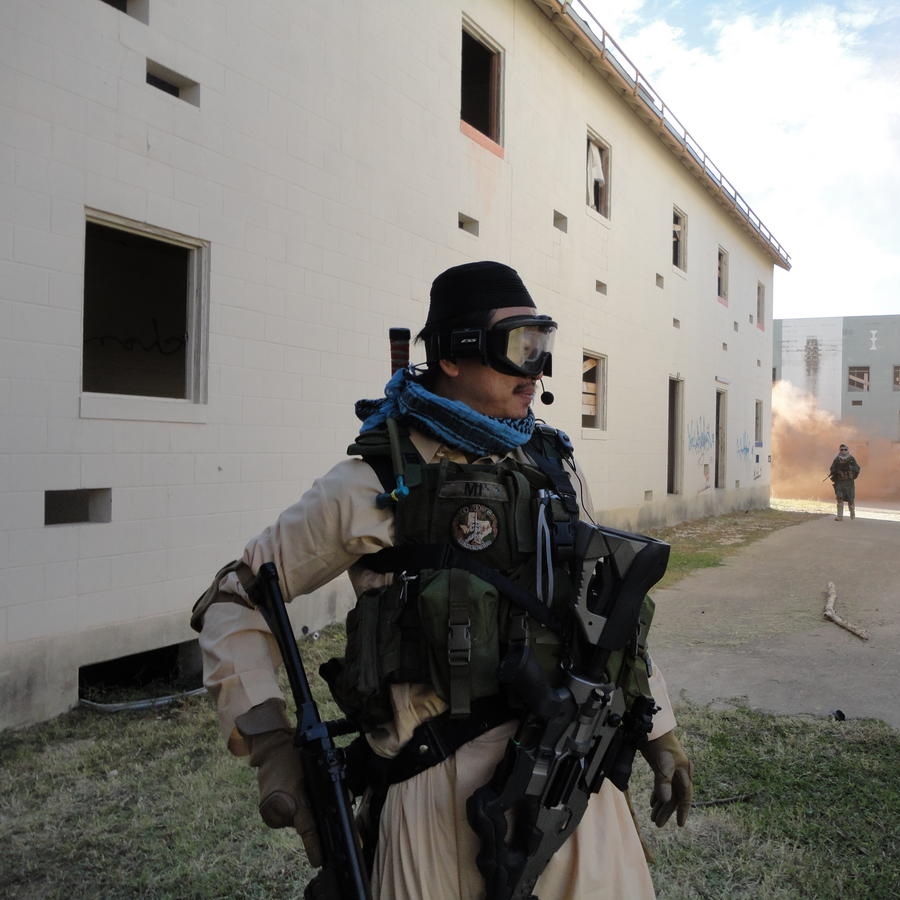 Richard Mi
Hailing from the island country of Taiwan, Richard (aka "Dark Paladin") stumbled into the world of airsoft/milsim in 2005 by accident and dove in head first.  After graduating from University of Texas at Austin with a Bachelor's in Computer Science, he quickly became a regular in central Texas and ran alongside ODG Mercenaries, a team based out of Austin and helped new players become acquainted with the sport.  Starting as a basic rifleman, he worked his way up through the ranks over the years.  Now he leads from the front at OLCMSS events as XO/OIC, utilizing unorthodox tactics and strategy to keep the OpFor on their toes.  He has had the honor of working with Sgt Dobroff, MSG Mullen, and Col McKnight, who was also the officiant at his wedding.  Richard accrued numerous commendations from his COs, including being awarded the Lion Claws Medal of Honor in 2015 for his dedication to the sport. In his "off" time, he has worked with pro-2A organizations in California in leading the effort to protect airsoft/milsim from further political interference, and serve as an NRA certified Range Safety Officer.  When not on the field, he is either managing the global IT infrastructure for a Fortune 500 conglomerate, or is off on some adventure with his wife, Leslie.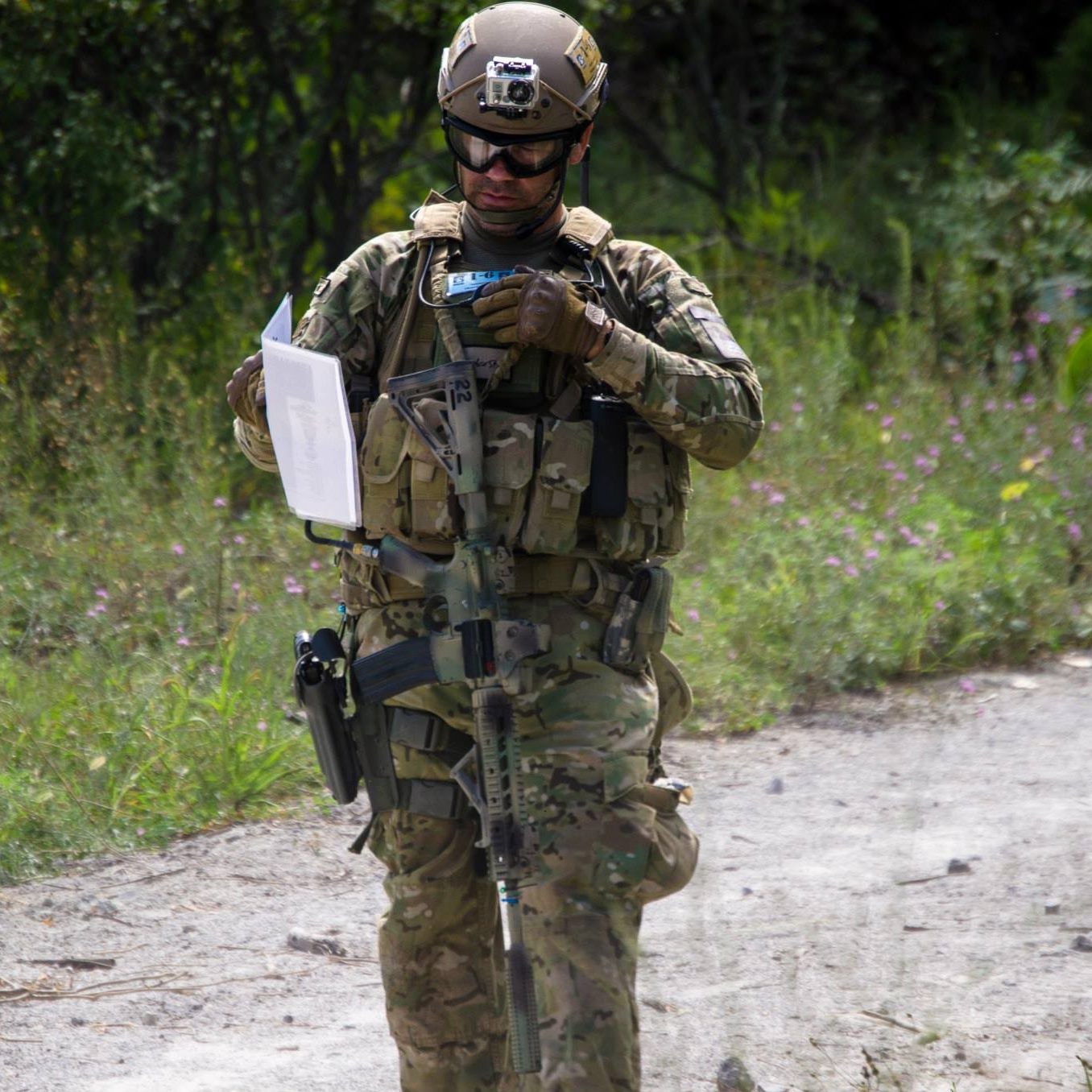 Matt Brown
Matt has been playing Airsoft since 2000.
Attended first Lion Claws event at Irene 6 and has made it a point to attend at least one event a year (more if work allows).
Downtown has commanded some of the largest airsoft events in the Midwest. His experience in Public Safety has transitioned Downtown into a very effective commander on the field of battle. Downtown loves to lead from the front, and not hang back. He loves to battle against his good friend, "Batman".
Team leader of Blacksheep Airsoft out of Minneapolis/Saint Paul, Downtown has been a member of many Midwest organizations and teams.
Represents the airsoft community with pride nationwide.
Member of the Saint Paul, MN Fire Department since 2003. Downtown has more than 25 years of public safety experience serving in Law Enforcement, Dispatching, Firefighting, and Paramedicine.
Downtown Lives in the Suburbs of Minneapolis and has 2 teenage daughters.